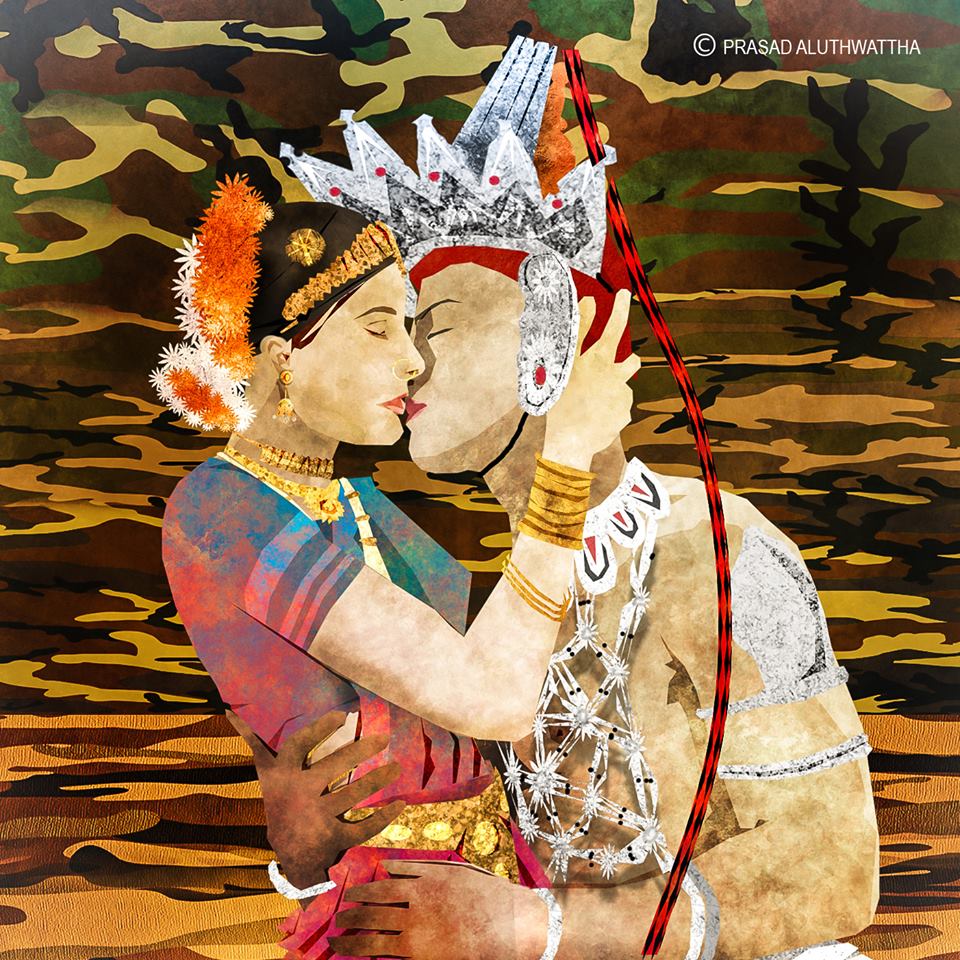 Camouflaged Love by Prasad Aluthwattha
Nothing I write can do justice to the artwork above.
This probably pisses off so many radicals on all sides of Sri Lankan society, with their (very similar) views on sexuality and propriety. "Hoo!", I say to them, "Hoo!". Roll your morals and your bigotry and stuff it up your arse.